You are here
Back to top
Once Upon a Snowstorm (Hardcover)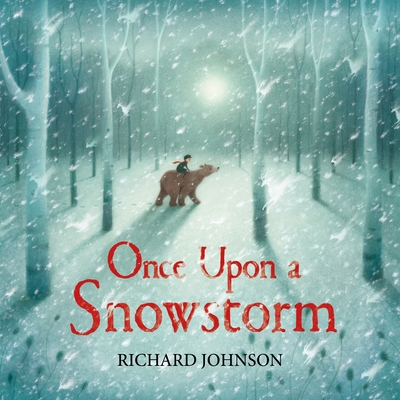 Description
---
The Snowman meets the Polar Express in this dazzling picture book, sure to be a new holiday classic
The story of a father and his son who live by themselves in a cosy cabin in the woods. But, one day they are separated out in the beautifully falling snow. The boy is lost and falls asleep. When he wakes up he is surrounded by blinking eyes, a rabbit, a fox, an owl and all manner of other creatures have surrounded him But with a bear hug he and the woodland animals become best of friends But soon he misses his dad and so the animals bring him back home. The father opens up his heart and home, and lets nature and love envelop their previously lonely existence.
About the Author
---
Richard Johnson works from his studio with his partner, situated on the edge of a large wood in Lincolnshire, England. He is a professional freelance illustrator with 18 years experience working within the industry. He specializes in Children's Book illustration but has also developed illustrations for advertisement campaigns, newspapers, and magazines.