You are here
Llewellyn's 2020 Witches' Datebook (Paperback)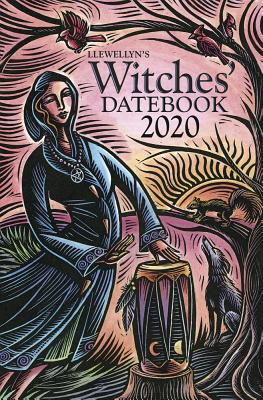 $12.99
This book is currently not available to order, please check back
Description
---
Live better, stay organized, and celebrate your Craft every day with Llewellyn's 2020 Witches' Datebook. This wonderful tool features beautiful illustrations from award-winning artist Jennifer Hewitson, a variety of ways to celebrate the Wheel of the Year, and powerful wisdom from practicing witches.
Find fresh ways to celebrate the sacred seasons and enhance your practice with sabbat musings (Barbara Moore), tasty sabbat recipes (Anna Franklin), Witchy tips (Elizabeth Barrette), and essential oils (Tess Whitehurst). Also included are fascinating articles on guiding goddess archetypes (Danielle Blackwood), pop culture protection magick (Emily Cardin), chakra healing (Melissa Tipton), honoring personally sacred days (Laura Tempest Zakroff), and more. This indispensable, on-the-go tool will make all your days more magical.
About the Author
---
Llewellyn Publications has grown and expanded into new areas of personal growth and transformation since it began as the Portland School of Astrology in 1901. Along with the strong line of astrology books the company was founded upon, Llewellyn publishes books on everything from alternative health and healing, Wicca and Paganism, to metaphysics and the paranormal-and since 1994 has published a growing list of Spanish-language titles. Llewellyn has long been know as one of America's leading publishers of New Age books, producing a wide variety of valuable tools for transformation of the mind, body and spirit. Reach for the Moon-and discover that self-help and spiritual growth is what Llewellyn is all about.