You are here
Norse Divination: Illuminating Your Path with the Wisdom of the Gods (Paperback)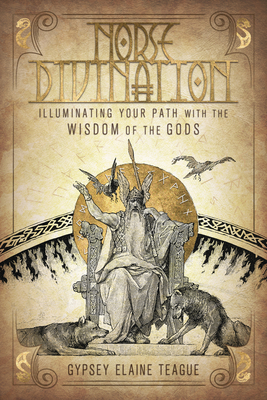 $18.99
This book is currently not available to order, please check back
Description
---
Journey into the Norse Pantheon to Uncover the Secrets of Your Past, Present, and Future
Reveal your life's path in a brand-new way with Norse Divination, the only book designed around the Nordic gods themselves rather than the Futhark. Through concise yet enlightening analyses of these deities and their relationships to each other, you'll unlock answers to your deepest questions and find more happiness and success.
An excellent primer on Norse mythology, this book teaches you how to easily create your own thirty-six-piece divination set and use it to explore the gods and goddesses' beliefs, customs, loves, and deaths. Each deity, along with important mythological items, has a dedicated chapter outlining who they are, what their role is, and how they can help you divine the best course of action in any scenario. Featuring clear and thorough instruction on how to read all thirty-six pieces in their past, present, and future positions, Norse Divination helps you harness hidden knowledge and forge a unique practice.
About the Author
---
Gypsey Teague (Callahan, FL) is an elder and high priestess in the Georgian tradition and high priestess in the Icelandic Norse tradition. She is also the author of The Witch's Guide to Wands (Weiser, 2015) and Steampunk Magic (Weiser, 2013).