You are here
Back to top
Grace from Space: A Race to Save Earth (Dream Catcher #1) (Hardcover)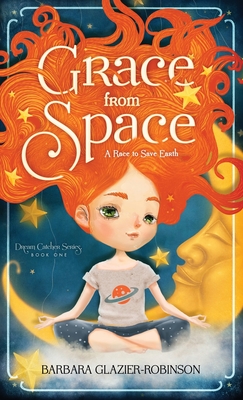 $24.95

Usually Ships in 1-5 Days
Description
---
A planet with vanishing dreams. A girl dedicated to their safe return. One young heroine must trust her voice to save Earth's future.
Eleven-year-old Grace spends every young moment protecting the hopes and wishes of Earth Kids. When each plan to return their dreams comes up crickets, the preteen has no choice but to call an emergency session of the mighty Galactic Council. With time running out, Grace's BFF Conor unleashes a brilliant and daring new plan with a heart-stopping catch...When the council agrees to the plan, the fiery redhead realizes she'll have to face her greatest fear: speaking in public. Saving Earth kids' dreams has rapidly turned into Grace's worst nightmare. Will Grace discover her voice in time before hopelessness blankets the Earth?
Grace From Space: A Race to Save Earth is the first chapter book in the Dream Catcher children's fantasy series, which is suitable for ages 8-12. If you and your child like courageous heroines, mischief and mayhem, and stories that tickle your funny bone while instilling essential values, then you'll love Barbara Glazier-Robinson's tale of one girl's power to inspire our planet.
Unlock Grace from Space to teach your child how to turn empathy into action
Second Edition