You are here
New Forest Folklore, Traditions & Charms (Paperback)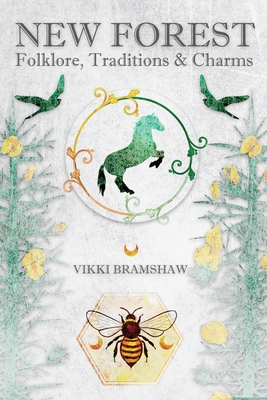 $24.99

Usually Ships in 1-5 Days
(This book cannot be returned.)
Description
---
Britain's New Forest covers over 200 square miles of the Hampshire Basin in Southern England. Protected since Norman times, and used as a home and hunting ground since time immemorial, it is a remarkable landscape, made up of rolling hillsides and vast swathes of open moorland and ancient woodlands, sunken valleys and epic ridgeways. It was a melting pot and home for many of those who created the modern esoteric movement. But what drew them there? What local traditions, lore and people may have influenced them? What was the landscape they lived and worked in?
The New Forest is one of the few remaining parts of the British Isles where the community remains connected to the landscape they live in. New Forest Folklore, Traditions & Charms highlights the relevance of this, especially in terms of the deep connection between earth spirituality and the reality of rural living, in the resulting traditions and their underlying lore and superstition that have remained largely unchanged since at least the 11th century.
Starting with its prehistoric and geological origins, author and forest resident Vikki Bramshaw details the process of its 'afforestation', starting in Norman times, and the subsequent and complex development of traditions of commoning, the laws prescribing the rights of the forest residents and their animals - rights which often clashed with the desires of the King to use the Forest at his pleasure for a Royal hunting ground. From this sprang up many of the traditions of the Forest - the beating of the bounds, the building of the One-Night House, the Romani Gypsy camps, and the darker tradition of hanging transgressors of Forest Law on gallows trees.
Drawing on a wide range of sources - academic, professional, and local people and their lore - this book includes a detailed exploration of the Forest's places of power: its standing stones, sacred springs, special trees, burial mounds, and the rich tradition of 'magical marks' to be found in many of its older buildings.
No visit to the New Forest will be complete without having this wonderful guide to hand. The contents explore both well-known sites in more detail and reveal the hidden gems of the Forest that lie well beyond the busy car parks. A detailed bibliography and comprehensive index complete this invaluable introduction to one of Britain's most magical places.